LSA is Ready to Fight for Veterans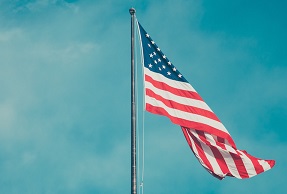 In commemoration of National Military Appreciation Month, Legal Services Alabama and the Department of Veterans Affairs will begin a partnership on May 24th to offer free civil legal services to low income Veterans in Central Alabama.
Perry Myer, a 21-year Army Reserve officer and a Staff Attorney in LSA's Montgomery Office, will rotate every Wednesday between the VA Medical Center on Perry Hill Road and the VA facility in Tuskegee. Myer will begin offering legal advice on May 24 from 9 a.m. to 3 p.m. inside the VA facility located at 215 Perry Hill Road.
Myer, who has worked for LSA for 18 years, said this outreach effort, which has never happened in Alabama before, ensures veterans they are not alone. While veterans with basic legal needs like Wills will be serviced through this initiative, Myer pointed out that its main value is providing legal help for veterans who have fallen on hard times and are facing foreclosures, evictions, garnishments, or have gotten entangled with payday lenders or title loan companies.
LSA also recognizes that the veterans' population is more diverse today than ever, and the clinic will provide assistance to veterans who are facing special challenges like becoming victims of domestic violence or abuse in their own homes.
"It's important for veterans to know there are people out here to help them," Myer said. "A lot of them feel isolated, that there's no one to help.
"There's a good bit of veterans who have legal issues," Myer said. "This gives a little bit of insight as to what LSA is doing for veterans. I'm happy I can be there. I want to help as many people as I can."
If you are a veteran in need of civil legal help, you may visit the VA on Perry Hill Road every second and fourth Wednesday from 9 a.m. to 3 p.m., or the Tuskegee VA location every first, third and fifth Wednesday from 9 a.m. to 3 p.m.
Myer pointed out that LSA will be available to provide either advice or full-scale representation to veterans, depending on their need. But as Myer noted, what separates LSA from one day volunteer lawyer clinics, is LSA's ability to handle long-term extended cases that may end up in court or require a long time to resolve. 
"[For example] there seems to be a lot of veterans that have housing problems, and in our core cases we handle," Myer said. "These are cases we are very good at. I am looking forward to the 24th."
The VA Medical Center in Montgomery is located at 215 Perry Hill Road in Montgomery, Ala., and the Tuskegee Veterans Administration Medical Center is located at 2400 Hospital Road in Tuskegee, Ala. Legal Services Alabama has also partnered with the Central Alabama Veterans Healthcare System (CAVHCS) for this project.
For more information about the event, call 1-866-456-4995 or visit legalservicesalabama.org.